The trellising netting is a modern and simple way to save in the maintenance of agricultural crops.
The trellising net consists of a handmade or industrially constructed netting that covers crops, usually vertically, helping growers to organize space, control the volume of sunlight received, water and nutrient requirements, and control pests. This technique has already been implemented in numerous markets, as it is an effective and relatively low-cost solution to initiate crop protection against pests.
One of the main benefits of using trellising netting is that it allows growers to save on pesticide use, as the assemblies reach controlled heights and provide an effective barrier against insects. This decreases the use of insecticides, reducing the cost of production and helping growers preserve the environment at the same time. In addition, the trellising netting prevents direct contact with the soil, helping to reduce soil structure deterioration and root development restriction. This also allows growers to save on fertilizers, since crop growth and development is facilitated by the lower volume of nutrients needed to achieve optimization.
Another benefit of using the netting is that it controls the volume of sunlight received by the crops, allowing for a reduction in irrigation water use. Greater control of sunlight in open fields allows the farmer to control the temperature of the environment, helping to create a moist and warm environment. This facilitates proper fertilizer application to maintain healthy crops.
It has been use to control pest infestation. This technique provides a physical barrier between insects and crops, thus preventing their infestation. This helps preserve crops, minimizing the use of pesticides and allowing growers to obtain a healthy, commercial-grade crop.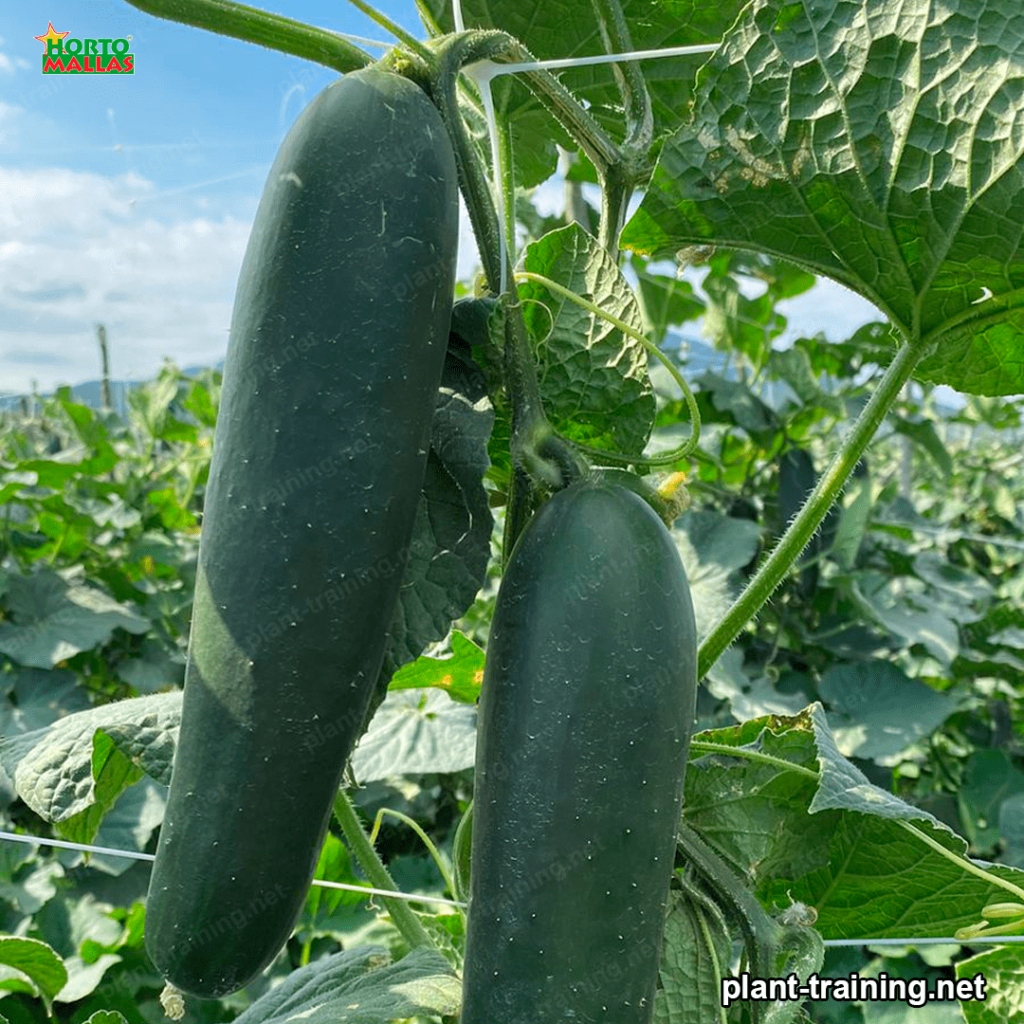 Trellising netting is a very useful resource for growers, in addition to being an excellent way to save on crop care.
This innovative technique has the potential to help growers reduce harvest time and improve crop quality at the same time. Offering numerous advantages, such as a protective barrier to prevent the arrival of insects, better sunlight control, and decreased use of pesticides, fertilizers and water, trellising netting is the best choice for farmers who are looking for ways to reduce their production costs and increase their productivity.
Economic benefits provided by the use of trellising netting in agricultural crops
The economic benefits of using netting for trellising in agricultural crops are many. This technique provides excellent results in crop protection and growth. The netting protects trees from sun, wind and insect damage, while helping to keep the area around the tree clean. It also keeps the trees upright during transport and allows better sunlight to reach the plant.
In addition, when plants are clamped to support them, it ensures better access to the nutrients needed for proper growth and development. This contributes to higher yields and crop quality. This in turn leads to improved income for the farmer.
Another favorable aspect provided by the use of netting for crop trellising is the saving of resources. A single mesh can be use for several rows of trees, reduces the use of pesticides, saves on labor to place ropes and wires, and minimizes solid waste resulting from transportation.
The use of netting for crop trellising also offers increased productivity even during adverse weather conditions. This is because the netting keeps the tree stable and protects the roots from moisture and soil movement. This contributes to better fertilization and irrigation efficiency, which translates into higher yields and better quality.
The economic benefits of using netting for crop trellising are undeniable.
This technique reduces production costs while improving crop quality and production. This brings great benefits to farmers by increasing their income and giving them better control of the resources used.
What is the foreseeable future in the use of netting for crop tutorship?
The future of using netting for crop trellising is promising. This technology has revolutionized the way farming is done, giving farmers a more efficient and cost-effective way to grow the fruits of their labor.
Trellising netting offers several advantages to farmers. First, it saves time by allowing them to speed up the process of growing crops. It also allows them to improve the quality of the produce as trellising enhances the growth of crops with the strength of light. In addition, the netting helps protect crops from insects, diseases and fungi, as well as preventing dehydration.
For growers, the netting is very versatile and can be use to tutor all types of crops, from vegetables to fruits. This technology allows farmers to adapt to new production methods, which helps them improve their yields.
The use of netting in the future will continue to increase and evolve. Mesh beds will also be use to provide crop variety by planting single crops instead of planting multiple crops. This will allow farmers to gain some flexibility in growing their crops. In addition, netting structures can improve crops by preventing pests by providing a physical barrier between crops and insects.
Technological advances will also allow farmers to control the temperature of their crops by using chemically treated netting. This would allow farmers to optimize their plantings and get the best results. This would also allow farmers to track the health of their crops, as certain chemical changes could indicate the presence of diseases or pests, allowing them to take timely action.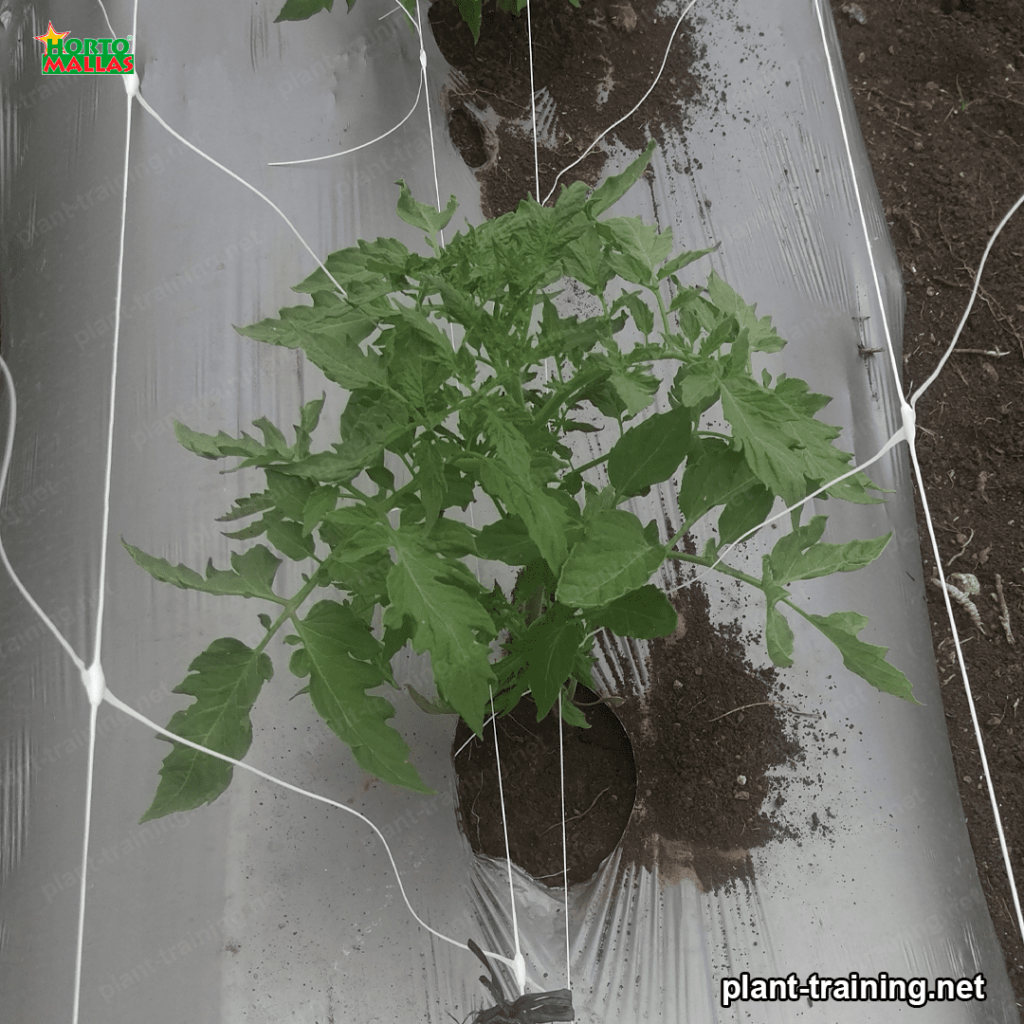 As technology advances, farmers will have access to environmentally friendly netting that can be recycled and reused.
It is also possible that farmers will incur lower costs due to increased resource utilization, which will allow them to increase profit margins. These technologies will also enable farmers to produce more nutritious food while providing greater food security.
The use of netting for crop trellising will continue to improve in the future. It will offer greater advantages for farmers, from better yields to more nutritious food. This technology will also help farmers improve the quality of their crops, improve their efficiency and achieve higher profit margins. This is something that will continue to improve with advances in technology.